ACOUSTIC SPECIALISTS
Soundproofing
Materials, advice
and installation
Everything you need to solve your sound issue in one place.
GET OUR
Expert Advice
We can help you with material and system advice to best suit your needs.
PICK YOUR
Soundproofing Solution
Find soundproofing solutions for your walls, floors and ceilings.
SOUNDPROOFING
Explained
Learn how soundproofing materials work and the best options for your project.
CUSTOMER SERVICE
Our Happy Customers
iKoustic stands out from other soundproofing companies in the UK by offering unrivalled support and advice. You can see what our customers say about us over on TrustPilot.
COMMERCIAL MANAGER
David
SALES & OPERATIONS MANAGER
Richard
TECHNICAL SALES EXECUTIVE
Oli
Our technical team
Our team of technical experts are on hand to help you choose the right system for your noise complaint. We pride ourselves on clear and honest advice, as well as, the best soundproofing solutions.
INNOVATIVE
Wall
Soundproofing
Wall soundproofing for noisy neighbours
Wall soundproofing for noisy neighbours doesn't have to be complicated. Our MuteClip soundproofing system provides our best sound reduction for space used. So, if you need to block noise from next door, it's the solution for you.
How does soundproofing work?
Learn how soundproofing works for beginners with our short guides so you can make the best choices for your home.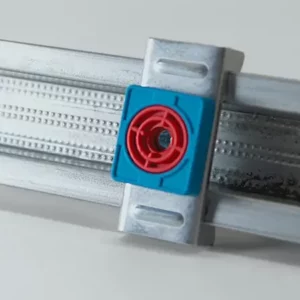 SOUNDPROOF
Installers
We have a dedicated network of soundproofing installers we work with across the UK ready to make your home a quiet space. If you'd like installation advise, then take a look at our PDF guides and videos.
How to install soundproofing
Understand how soundproofing is installed and how systems are created. If you don't want to install your own soundproofing then use our installer network.
OUR CASE STUDIES
Tried & Tested
See our soundproofing in situ with our case study library. If you'd like to know about the possibilities of soundproofing, then get in touch with us.
HOW WE CAN HELP
Soundproofing from a company you can trust.
Living with noisy neighbours is a frustrating and stress-inducing enough experience without having to worry about becoming a home soundproofing expert. If you're looking for a noise reduction solution that will work for your unique circumstances and not cost you the earth, iKoustic Soundproofing can help.
You can contact our team of Acoustic Consultants free of charge. They will listen to your problem and see if there is an appropriate solution we can offer. Speak to an Acoustic Consultant now to see if we can help solve your problem. 01937 588226
PART E SYSTEMS
Part E regulations
Our range of products includes soundproofing for walls, floors and ceilings that have been designed and tested to achieve excellent results and pass Part E regulations. Whether it's soundproofing a new build or converting existing structures, we can help you pass Part E regulations
Where our soundproofing has been used
Constructing Excellence Award 2023
We are delighted to have won the 'Innovations' prize for the 2023 Constructing Excellence Award. We are always pushing the boundaries of soundproofing technology and it was an honour to be recognised for this work!
Soundproofing Delivery
Want to know how your soundproofing will be delivered? Watch our short video to find out about next-day options, packaging and what to expect on the day.
Find all of our delivery details here.
WHY CHOOSE US?
iKoustic Soundproofing
We provide free soundproofing consultations to both trade and DIY'ers, so we can understand your noise issue. We can then provide a solution to reduce your noise problem and help you pass Part E building regulations.